View ALL of your data in one online location. Identify at-risk students, review assessment scores and manage interventions.
Get a real-time snapshot of learning and assign targeted enrichment activities with the Kandoolu Learning Navigator.
RTI software that tiers and tracks students. Make progress monitoring and creating an intervention log a snap.
The EdInsight Instructional Management System
The EdInsight suite consists of integrated modules that help teachers, principals, and central office administrators improve classroom instruction and student achievement in their district.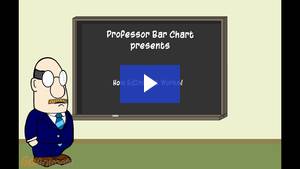 System Modules:
Latest from the OnHand Schools Blog
There is pressure pushing down on you that you didn't ask for. Pressure in the form of new question types: Text Dependent Analysis and Evidence Based Response.
What is the Difference Between RTI and MTSS

Many educators view RTI and MTSS as one and the same. They're not.
Here's how they differ.
Forecast Student PSSA Results with Over 80% Accuracy
In a 2,000 student study, we predicted with over 80% accuracy whether each student would score above the 2016 PSSA cut score.
See how it was done.